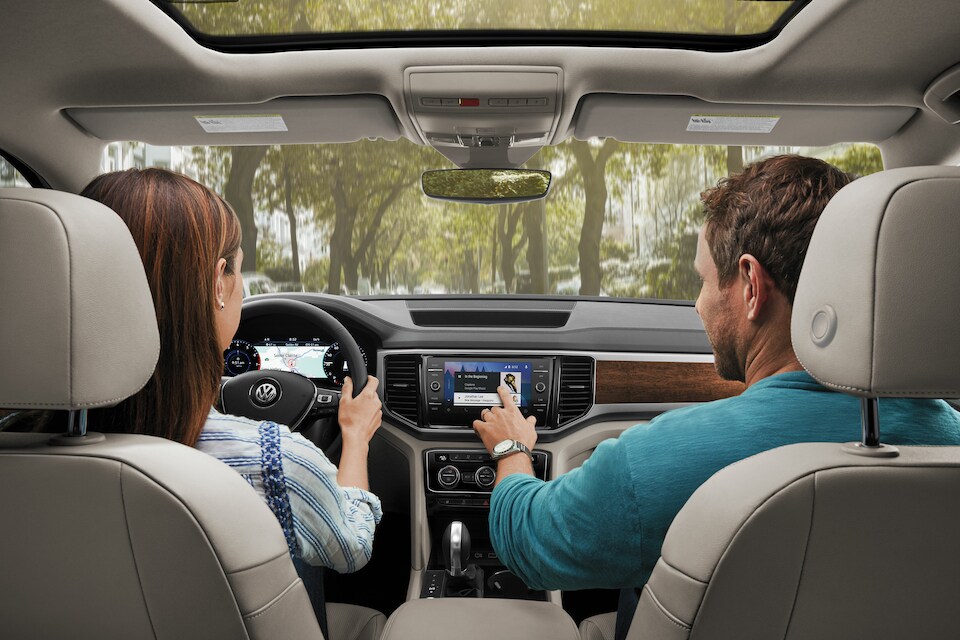 Now that the VW Touareg has been discontinued from the lineup, there are two remaining SUVs in the Volkswagen line: the Tiguan and the Atlas.
The Tiguan is bigger and bulkier than it was in past generations, happily filling the slot under the Atlas where VW's small and midsize crossovers used to share. This expanded interior space has increased cargo room--and also added space enough to include a third row of seating for families who want it.
Learn more about new 2019 VW SUVs and see the similarities and differences between the Atlas and the Tiguan.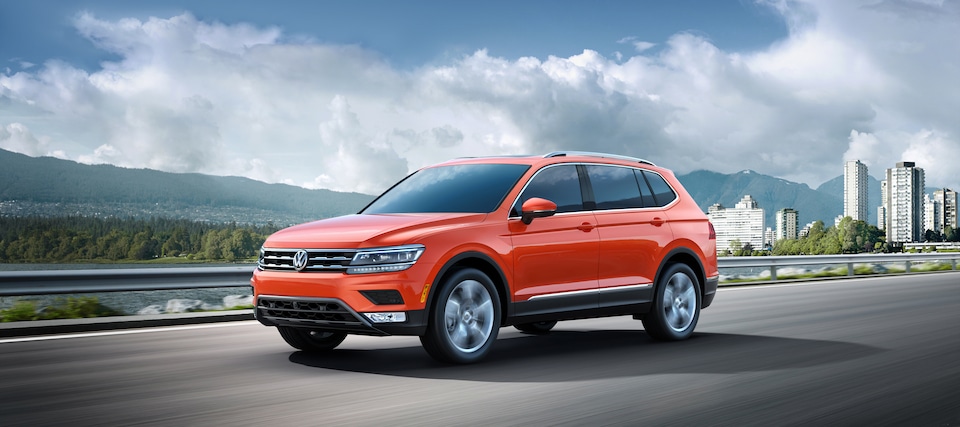 The 2019 Volkswagen Tiguan Compact SUV
Need something versatile, easy, comfortable, and fun? The new 2019 VW Tiguan is a dream to drive, with the agile handling and easy maneuverability of a small crossover but the power and capability of a true SUV. Standard power comes from a single 2.0-liter turbo engine, and 4MOTION AWD is available.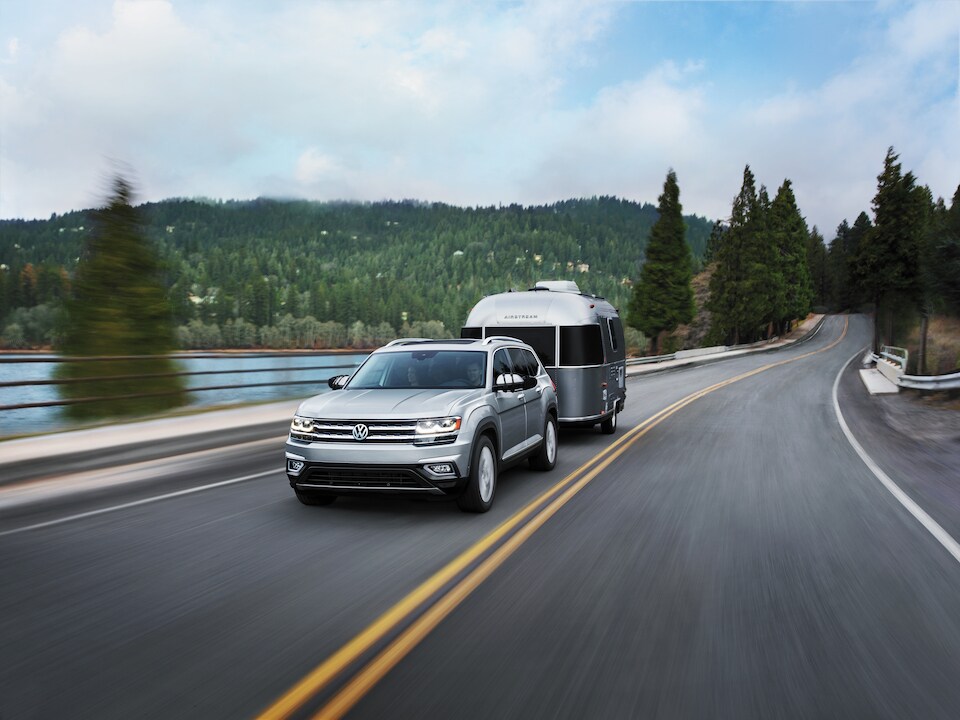 The 2019 Volkswagen Atlas Midsize SUV
Bigger, better, bolder, the new 2019 VW Atlas is a sure win for local families who want a capable everyday driver that can pack a punch and fit a crowd. Standard power comes from a 2.0-liter turbo or an optional 3.6-liter V6 engine, and 4MOTION AWD is available.
Tiguan vs Atlas: 2019 Edition
The Volkswagen Atlas is more powerful, with more HP and more torque
The Volkswagen Tiguan is more efficient in the city and on the highway
The VW Atlas can seat seven adults comfortably with plenty of legroom in all three rows
The VW Tiguan can seat seven with the option of an additional third row, but those back seats are really best for children
The 2019 Atlas offers up to 96.8 cubic feet of available cargo space and storage areas
The 2019 Tiguan offers up to 65.7 cubic feet of total cargo space
The Volkswagen Atlas can tow more than the Tiguan
Both Tiguan and Atlas SUVs can be outfitted in cloth, synthetic, or leather upholstery
Both SUVs offer Apple CarPlay and Android Auto smartphone integration