Recent and upcoming grads can take advantage of the Volkswagen College Graduate Bonus
At Tynan's Volkswagen, we believe in getting people to fall in love with our great brand as early as possible; that's why we love working with upcoming or recent college graduates. After all, owning a new Volkswagen vehicle is the only sure-fire way to make the most exciting time in a person's life even more so! We also understand that for most college grads, buying or leasing a car is their first 'real world,' 'big ticket item' purchase. A new car or SUV allows them to show off their success, growth, and personal style. To help make it easier for these young drivers to get behind the wheel of their new fun-to-drive Volkswagen model, we want to make sure they know about the Volkswagen College Graduate Bonus.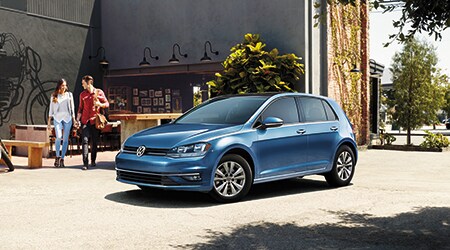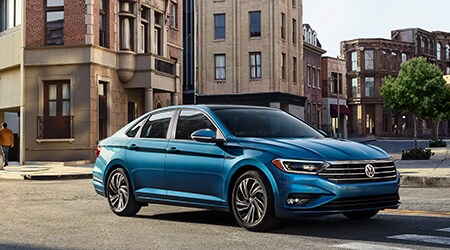 What is the Volkswagen College Graduate Bonus?
If you're eligible, Volkswagen will give you $500 towards the purchase or lease of a new 2018 or 2019 Volkswagen model! Popular rides for young professionals include the Volkswagen Jetta that's a perfect mix of refinement and youth or the sporty Volkswagen Golf 4-door hatchback. Eligible and approved buyers also receive favorable credit approval terms so more of their monthly payments go towards paying off their loan or lease.
Depending on the trim you choose, you can get the following amenities:

Touchscreens + Apple CarPlay™ and Android Auto™
Premium audio systems by Beats®
Advanced safety technologies
Leatherette upholstery
Unparalleled performance that feels a class-above
German engineering and understated style

What are the eligibility rules for the Volkswagen College Graduate Program?
You need to have graduated within the last 24 months or set to graduate within the next six months from a US or Canadian college or university
You must be a US citizen or have permanent residency status
You need to prove that you are gainfully employed full-time or provide a written commitment from your future employer
We look forward to meeting you, welcoming you to the Volkswagen family and sending you off in a fantastic new ride!
Hours
Monday

9:00am - 8:00pm

Tuesday

9:00am - 8:00pm

Wednesday

9:00am - 8:00pm

Thursday

9:00am - 8:00pm

Friday

9:00am - 8:00pm

Saturday

9:00am - 8:00pm

Sunday

Closed