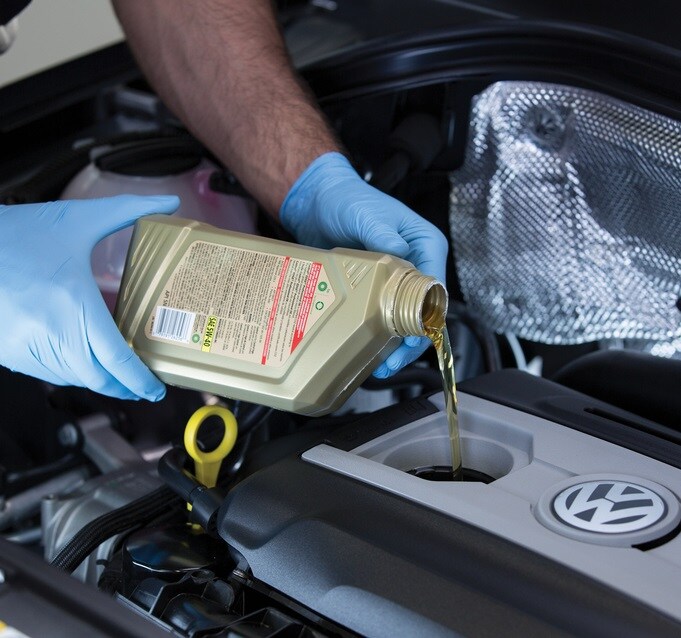 Oil Changes Available in Aurora, CO
Are you looking for quick, affordable, and precise oil changes in the Denver, CO, area? If so, you will find what you're looking for and more at Tynan's Volkswagen Aurora. We serve Centennial, CO, and beyond by providing you with the information and services you need to keep your engine running smoothly. We meet or exceed factory standards when addressing your oil changes.
Learn more about oil changes and how we're here to help.
The Importance of Routine Oil Changes
Motor oil is crucial for your engine to run, and the condition of the oil can be the difference between a smooth driving experience and damage to the engine. Changing your oil ensures that heat and friction in your engine stay within control. Over time, particles enter your motor oil and cause it to be less effective. If left unchanged, dirty oil will cause excessive heat and friction in your engine, damaging components.

When Should I Change My Oil?
We recommend changing your oil every 5,000 to 7,500 miles. While the golden rule has been 3,000 miles, advancements in engine technology make it possible for most vehicles to travel further before needing an oil change. If you're going by time intervals, change your oil every six months.
Your driving habits and the conditions around Littleton, CO, may cause extra stress on your engine, making it so that you will need an oil change sooner. Everything from temperature extremes to towing can change when you could need an oil change. Consult your owner's manual and speak with our expert service technicians to find the best interval for your lifestyle around Greenwood Village, CO.
Schedule an Oil Change near Lakewood, CO
Do you think it's time for an oil change? Contact our service center today to schedule an oil change appointment!
Service Hours
Monday

7:00am - 6:00pm

Tuesday

7:00am - 6:00pm

Wednesday

7:00am - 6:00pm

Thursday

7:00am - 6:00pm

Friday

7:00am - 6:00pm

Saturday

8:00am - 3:00pm

Sunday

Closed